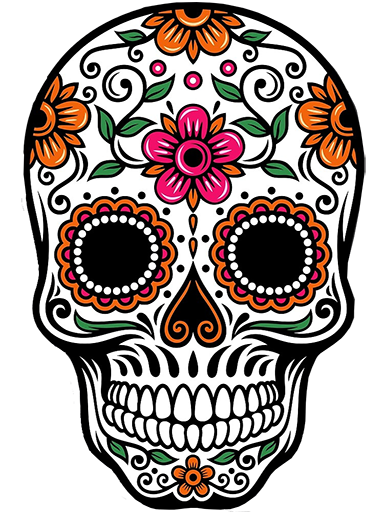 Join us for ART, MUSIC, DANCE, CRAFTS, & FOOD!
"El Día de Muertos", or the Day of the Dead, is a holiday of Aztec and Spanish traditions. It is not a sad occasion or a time for mourning, rather it is a time when family and friends gather to remember and celebrate with love and respect their departed loved ones. In Mexico and other parts of Latin America, "El Día de Muertos" is a national holiday. This holiday has become an important family and cultural celebration for Hispanic and non-Hispanic families in the United States.
Proceeds benefit MSD of Lawrence Township Latino Cultural Performing Arts Programming.