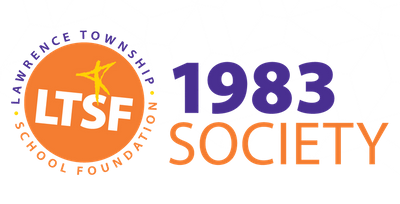 The 1983 Society, formerly known as the President's Leadership Council, recognizes those individual donors who give an unrestricted gift of $1,000 or more.  We are so grateful for their generosity.
2021-22 1983 Society Members
Leadership Level
Bo & Rosa Anderson
Jim & Barb Austin
Dick & Brenda Freije
Mark & Kathy Harrison
Doug & Suzie Kutz
Steve & Betty Sterrett
Dexter Thompson
Jeff & Mei Ling Yu
Robina Zink
Loyalty Level
Dale Billman & Kris Rollison Billman
David & Sarah Blount
Gordon & Julie Burgin
Mark Clark
John & Alice Cook
Derek & Pam Dechert
Tom & Jill Dempsey
Tom & JoEllen DiMartino
Pam Eads
Joan FitzGibbon
Scott & Lisa Federspill
Bill & Mairin Foley
Fred & Elizabeth Frick
Jen S. Gibbs
Mike & Kristyn Gibson
James & Amy Hinshaw
Ted & Betsy Kleinmaier
Troy & Loreda Knoderer
Bill & Cori Korn
John & Amanda Kunzer
Scott & Erin Maskel
Andrew McCarthy & Katharine Finn
Rob & Angie McIntyre
Arun & Meghan Murali
Chip & Wendy Muston
Jay & Leanne Oliver
Jack & Karen Shaw
Mike & Annette Shreves
Dr. Shawn Smith
Frank & Brenda Tinsley
Glen & Sarah Vandermark
Matt & Stephanie Wainscott
Brendon Yu
Josephine Yu
The Presidents' Leadership Council has a new look
The Lawrence Township School Foundation was established in 1983 to provide Lawrence Township students and teachers with funding for programs that weren't supported by tax dollars. Thirty-eight years and several million dollars later because of YOU, our donors, LTSF continues to support programs that benefit all Lawrence Township students. 
In celebration of LTSF's longevity and impact, we proudly pay tribute to the year it all began by renaming the President's Leadership Council to the 1983 Society. The 1983 Society recognizes those individual donors who give an annual unrestricted gift of $1,000 or more. These gifts enable LTSF to allocate significant funding to programs that are focused on student achievement and student support services. We are very grateful for this yearly commitment.  
1983 Society Levels
$1,000 Loyalty Level
Recognition in LTSF Annual Impact Report
Recognition displayed in LTSF office
Special event invitations
(for example Thanks for Giving Reception and LC/LN tailgate)
Private tours of facilities
Special communication/update: semi-annual newsletter
1983 Society lapel pin (2)
¼ Zip Pullover with LTSF 1983 Society Logo (given the first year of membership)
$2,500 Leadership Level (additional benefits)
All-Access Pass for the family to attend performing arts/athletics events
Annual coffee reception with the superintendent
If you would like to explore becoming a 1983 Society member, including payment options, please call the Foundation office at (317) 423-8300.