2023 LTSF Celebration
"You've always had the power my dear, you just had to learn it yourself..." -Glinda the Good Witch
Let imagination take you Somewhere Over the Rainbow as we celebrate 40 years of LTSF impact!
Follow the yellow brick road to the Indiana Roof Ballroom on March 10, 2023, to recognize and celebrate the hearts, brains, and courage of the LTSF community as we fundraise for kids. Place your bid on a silent auction item or purchase a piece of the yellow brick road as you journey with friends to see the wizard. Did we mention there will be food, and drinks, and music? Oh my! It is sure to be a Celebration worthy of reaching the 40-year milestone while looking to the next 40 years. 
We're Off to See the Wizard:
Friday, March 10, 2023
6:30 PM to Midnight
Indiana Roof Ballroom 
140 W Washington St.
Indianapolis, IN 46204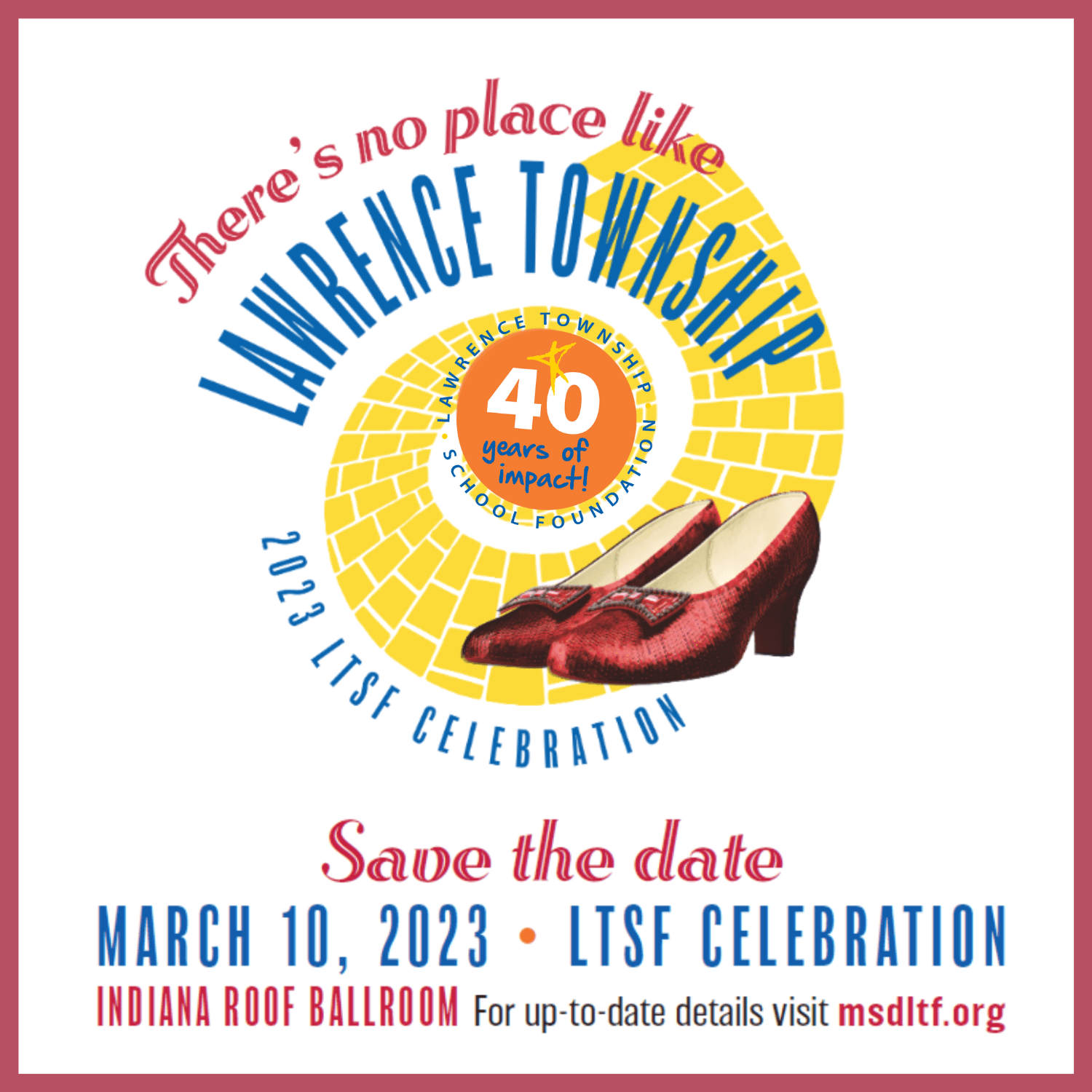 NOTE: Parking vouchers are available for purchase on the registration website. These $15 vouchers are good for 24 hours starting on March 10. Otherwise, parking rates on the night of the event will be $6 for the first hour, then $4 for each additional hour. 
Can't attend, but want to help LT students on their journey to the Emerald City? You can donate here, or by calling our office at 317.423.8300.