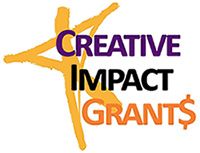 Creative Impact Grants
This Lawrence Township School Foundation program provides funding for creative and innovative projects that would otherwise not be supported by tax dollars. Any MSD of Lawrence Township teacher, teacher group, school personnel, administrator, student, or parent is eligible to apply.
The Creative Impact Grant applications is now closed. Recipients will be notified in October. Access our online grant management system.
2019-20 Creative Impact Grants Awarded

24 grants totaling $24,949.84 were awarded. Congratulations to the teachers listed below! Click on the title of the grant to learn more. 
Amy Beverland, Jason Locke

Board Game Club

Board Game Club will expand with more games which will allow more students to participate and keep the club free for everyone.

Amy Beverland, David Broadus

Movement Break

Non-traditional movement break such as: punching bags, yoga mats and stationary bikes will help students who have written movement needs in their IEP's.

Belzer Middle School, Karen Leewood

School Wide Paper Recycling

A recycling job program will benefit Life Skills students at Belzer.

Brook Park, Elizabeth Silvey

Communication

Assistive technology will help students with moderate and severe cognitive disabilities communication in the classroom. 

Brook Park, Sonya Schkabla

Environmentally Friendly Outdoor Learning Tables

Environmentally friendly plastic picnic tables will replace older wooden picnic tables.

ELC @ Brook Park, Karissa May

Family Nights at ELC BP

Family Engagement Night provides resources for families to support their children and their education in Lawrence Township schools. 

ELC @ Brook Park, Melissa Workman

Full STEAM Ahead

Materials will allow preschool and kindergarten students more opportunities for STEAM learning through more experiences and activities.

ELC @ Winding Ridge, Bryanna Tynes

Calm down centers

Calm down centers will be in each classroom to give students a safe place to calm down when their emotions get out of control. 

Fall Creek Valley, Charles Pinkerton

Outdoor Soccer Goals

Two outdoor soccer goals are being placed at Fall Creek Valley.

Fall Creek Valley, Adrianne Overby

Art Drying and Storage Cart

An art drying and storage cart will benefit the Art Department at Fall Creek Valley.

Forest Glen, Pamela Paramore

Starry Story Night Sleepover for Reading Achievement

A guest speaker and incentive prizes at the 4th grade reading achievement program sleepover are being funded.

Harrison Hill, Savannah Entin

Ukuleles for Harrison Hill

A classroom set of ukuleles are being funded for the music program at Harrison Hill.

Indian Creek, Mei Ling Tio- Yu and Glenda Gerulski

"Blast Off" Sensory Path Package

The "Blast Off" Sensory Pathway package is an interactive sensory path that takes students needing a sensory or movement break through a motor and sensory integration path with a "space" theme. 

Lawrence Central, Kyle Schwingendorf

The Exploration of Science Through Legos

Lego construction blocks and motors will give ICP and Physics students hands-on activities to help reinforce and understand Chemistry, Physics, and Engineering concepts. 

Lawrence Central, Stacey Roeschlein

Free Choice Reading: Inspiring Reluctant Readers to Language Acquistion

A variety of books in Spanish on various topics will allow students to read books that interest them and help increase their Spanish vocabulary. 

Lawrence Central, Wendy Golden

Recycling is Dirty Business

Clay Extruder will allow clay to be ready for students to use more more quickly and keep waste to a minimum by allowing excess bits of clay to be recycled and used again.

Lawrence Central, Kurt Freytag

Peer Tutoring/Bear Mentor Program

Items purchased for Bear Mentors will be used with their mentees during their 1 on 1 visit time. Bear Mentors are LC students who are trained as peer tutors/facilitators and serve as academic tutors, big brothers/big sisters, and/or discussion leaders.

Lawrence Central, Kevin Self

Let Science Take Flight

A radio controlled drone will provide students the opportunity to learn programming, video editing, flight skills, and overall responsibility, as well as the opportunity to learn about careers and different functionalities of technology around them.

Lawrence North, Jennifer Nolden

Maker Space in the Media Center

The Maker Space in the Media Center will encourage and engage the learning community in beginning to use the Media Center as a space not only for traditional  literacy but for collaboration, problem solving and creative inquiry.

Mary Castle, Michelle Smelser

Sensory Paths

Items will create a sensory path in the common environment for teachers and support staff to access with their students.

Teaching Fractions with Lego Bricks

Lego bricks will give students a hands-on visual approach to learning fractions, as well as multiplication, division, and decimals.

Maker Space Escape Room Challenge

An "escape room" game in the Maker Space lab where teams of students will use math problem solving skills and logical reasoning to "escape" the room before time expires.

Skiles Test, Kristine Booth

Up, Up and Away We Go with STEM

Materials for more hands-on STEM learning and activities in the 4th grade.

Winding Ridge, Kristin Burmeister

Wild About Reading

A culturally competent library in the school that includes high quality text sets that teachers can use as read-aloud books in the their classroom or for class-wide reading. Books would focus on the cultures of students who attend Winding Ridge and books that would be of high interest to the students.