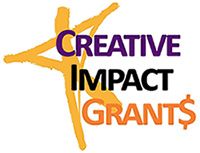 Creative Impact Grants
This Lawrence Township School Foundation program provides funding for creative and innovative projects that would otherwise not be supported by tax dollars. Any MSD of Lawrence Township teacher, teacher group, school personnel, administrator, student, or parent is eligible to apply.
The Creative Impact Grant application is now closed. Recipients will be notified in late October. 
2020-21 Creative Impact Grants Awarded
14 grants totaling $25,075.16 were awarded. Congratulations to the teachers listed below! Click on the title of the grant to learn more. 
Amy Beverland, Margaret Manuzzi

Soft Starts for Stars

Soft Starts for Stars will provide a variety of games and activities for students at ABE to use first thing in the morning to ease their transition into the school day.

Amy Beverland, Tessa Wolsiffer

Focused, Attentive, and Ready to Learn

A C-Stand, a freestanding swing frame, will be used in ABE's new sensory room.

Sensory Paths

A sensory path to be used by Brook Park students. 

ELC Brook Park, Christine Johnson

Drums, Drums, Drums!!

A variety of drums will enhance the learning of special education students. 

Harrison Hill, Adrienne Sargent

Yard Games at Harrison Hill

A selection of outside games to be purchased to use during recess. 

Harrison Hill, Amanda Pickrell

Let's Sew-cialize!

Sewing machines and sewing supplies to be purchased to create a sewing club at Harrison Hill.

Harrison Hill, Tammy Mills

mindfulness through the labyrinth

Portable labyrinths to be created and used by students and staff at Harrison Hill.

Lawrence Central, Kayla Harris

What Do I Stand For?: An Artistic Approach to "Making it Happen"

A videographer will create and film a mixed-media, choral production to be distributed in the local community and beyond as a representation of the work LC will do over the course of the school year.

McKenzie Center of Innovation & Technology, Frank Merrill

Civil Air Patrol cadet program at the McKenzie Center for Innovation and Technology

Items will be purchased for the Civil Air Patrol cadet program at MCIT.

STEM at Home--Creative Learning during the Pandemic and Beyond

Grant to provide STEM-related materials for Skiles Test families to use at home

A Fidget a Day Keeps the Worry at Bay

A variety of fidgets to be purchased so that each student at ST who needs one, would have one.

Skiles Test, Yaritza Montijo

Creando puentes culturales a través de la lectura. "Creating cultural bridges through reading"

150 copies of the book, Evelyn Del Rey is Moving Away, to be purchased so that all dual-language kindergarten students will have their own copy for Jumpstart's Read for the Record.

Winding Ridge, Lindsey Shaurette

Voices of Change - Promoting Social Justice With Culturally Relevant Text

 A variety of culturally relevant books to be purchased for use in Grades 4-6 classrooms at Winding Ridge.

Winding Ridge, Kristin Burmeister

"All About Art" Sensory Path

An art-themed sensory path to be installed for all Winding Ridge students to use.