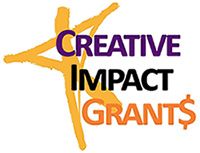 Creative Impact Grants
This Lawrence Township School Foundation program provides funding for creative and innovative projects that would otherwise not be supported by tax dollars. Any MSD of Lawrence Township teacher, teacher group, school personnel, administrator, student, or parent is eligible to apply.
The Creative Impact Grant application process for 2021-2022 is now closed. 
2021-22 Creative Impact Grants Awarded
18 grants totaling $19,999 were awarded. Congratulations to the teachers listed below! Click on the title of the grant to learn more. 
Lawrence Advance Academy, Shelly Mansbarger

Sew Talented

Grant will purchase an embroidery sewing machine and supplies to be used by LAA students in a newly-created elective class. This class would give the students a creative outlet and an opportunity, combined with other curriculum requirements, to earn elective credit.

Lawrence North, Carrie Kline

Student Choice

Grant will purchase different types of chairs/stools to provide flexible seating options for the Basic Skills Development classes at LN.

STEM Bins for All Classrooms -- STEM For ALL

Grant will purchase items for various STEM activities and the bins to store the items in so that each classroom would have its own bin of STEM activities for students to use.

ELC @ Brook Park, Melissa Workman

Is it Art or Science?

Grant will purchase various art supplies and equipment which will allow the students to be artistic while also experimenting with STEM.

Indian Creek, LaMonica Henson

Racers Start Your Engines

Grant will purchase the items to build an RC race track as part of a unit on motor engineering careers. Students will design and build the track, and will then start racing their RC cars against each other and students at Skiles Test, which also has a track.

ELC @ Brook Park, Christine Johnson

Baby Doll Circle Time

Grant will purchase the Baby Doll Circle Time program kit. This program has been shown to increase a child's awareness of others, strengthen attachment, and help young children learn vital play skills.

ELC @ Mary Castle, Helisha Klipp

Pumpkin STEM

Grant to help ELC@Mary Castle become the first ELC kindergarten building in the State of Indiana to be awarded the title of a STEM Certified school, by incorporating STEM  into their pumpkin activities.

Winding Ridge, Dawn Glass

Winding Ridge Student & Community Canvas Collaborative

Grant to provide opportunities for students, staff, and family community to collaborate creatively by participating in painting canvases during school-wide events. 

Emotional Regulation Room

Grant to provide a dedicated space in the building which contains a variety of items to help students calm down and process emotions when needed.

ELC@Brook Park, Tiffany Agee

Diversity and Inclusion Library

Grant to create a library space at ELC@Brook Park, and purchase books focusing on Diversity & Inclusion to stock it.

Lawrence Central, Wendy Golden

We're On a Roll

Grant to purchase a new slab roller for the art department, which no longer has a functioning one.

Lawrence Central, Kevin Self

Continuing to Build STEAM

Grant to help purchase a 3D printer for the science department. 

Harrison Hill, Meghan Alexis

Reading Rocking and Relaxing

Grant to purchase hammocks and sun canopies to create an outdoor reading space where a teacher could take an entire class for independent reading or for a teacher to read aloud.

OPERATION STEM - Student Created Displays for Skiles Test

Grant to purchase LEGO kits which will enable students to build authentic space models to display in the hallways and Maker Spaces at Skiles Test, as part of a larger space display which will include actual photos of the spaceships.

Lawrence North, Amanda Armstrong

Ashley C. Ford at Ball State University

Grant to fund a trip to Ball State University so that students in LN's new Women's Literature class can attend a one-day symposium with Ashley C. Ford as a keynote speaker. They will also tour the campus and meet with professors in the African American Studies and Women's Studies departments.

ELC@Brook Park, Karissa Crane

Inviting families BACK into ELC Brook Park

Grant to fund three Family Engagement Nights at ELC@Brook Park - a Family Game Night, a STEAM Night, and an End of Year Celebration.

Just "Carting" Around!

Grant to purchase more xylophone carts for the music room. This will allow more students to sit on stools while using the carts, instead of having to sit on the floor.

Sensory Hallway

Grant to purchase items to create a sensory hallway to support student needs for sensory integration and movement.