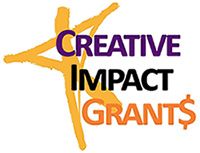 Creative Impact Grants
This Lawrence Township School Foundation program provides funding for creative and innovative projects that would otherwise not be supported by tax dollars. Any MSD of Lawrence Township teacher, teacher group, school personnel, administrator, or parent is eligible to apply.
The Creative Impact Grant application is now closed. Grants were awarded in mid-October.
2022-23 Creative Impact Grants Awarded
20 grants totaling $19,994 were awarded. Congratulations to the teachers listed below! Click on the title of the grant to learn more. 
Elizabeth Atkinson, Lawrence North

Building Thinking Classrooms

This grant will purchase moveable vertical white boards for math classrooms so that students can collaborate in small groups around the room. Grade levels: 9-12

Rebecca Pina, Forest Glen

Communication iPad

This grant will purchase an iPad and apps that will be used during speech and language therapy to engage students. Grade levels: PK-6

Social Emotional Learning Lab

This grant will create a Social Emotional Learning (SEL) Lab; a resource where teachers can gather materials to teach social emotional skills. The SEL Lab will give teachers access to books, games, and activities. Grade levels: 1-6

Cynthia Corbett, McKenzie Center for Innovation & Technology

Sight for Success

This grant will purchase 2 portable autorefractors, which will allow MSDLT vision specialists to quickly and easily check the vision of students. Grade levels: PK-12, all schools

Nicolle Symons, Winding Ridge

Exploring STEM with LEGO

This grant will purchase LEGO STEM Challenge Kits, which teach students about physics, mechanics, and architecture through building, and give them hands-on practice with science, technology, engineering, and math. The kits also foster creativity, collaboration, and exploration. Grade levels: 1-6

Verleta Winder, ELC@Winding Ridge

Positive Self Identity & Self-Portrait Wall

This grant will promote positive self-identity in all students, especially children of color, by creating a lending library of books promoting and uplifting children of all skin colors and races, and having materials such as paints, crayons, markers, paper, etc. of many different shades of skin tones available for all students to use. The ELC@Winding Ridge self-portrait wall will also be updated. Grade levels: PK-K, School Wide Project 

Tiffany Agee, ELC@Brook Park

Capturing Powerful Teaching: Helping Our Team Glow and Grow

This grant will purchase a high-quality camera/camcorder, tripod, and memory card, which will allow teachers to record themselves and others teaching students as a means of professional development. This will allow great lessons to be "caught on camera," and give teachers the chance to learn from their peers, which will help teachers improve their instructional delivery and engagement strategies, with the end result being improved student learning outcomes. Grade level: Kindergarten 

Melissa Workman, ELC@Brook Park

Light It Up

This grant will purchase manipulatives and experiences for ELC@Brook Park's already existing light table to build children's knowledge of colors, letters, and numbers, as well as their team building and fine motor skills. Grade levels: PK-K

Trisha Armstrong, Amy Beverland

Breakout EDU

This grant will purchase a subscription to Breakout EDU, an online educational game similar to Escape Rooms, which gamifies learning to create an engaging and empowering experience for students, while also bolstering the 4 C's - Communication, Collaboration, Critical thinking, and Creativity. Grade level: 5

Nickesha Williams, Winding Ridge

African American Heritage Month Celebration

This grant will purchase books, art supplies, and other items for Winding Ridge's African Heritage Month Celebration. Grade levels: 1-6

Wendy Golden, Lawrence Central

"Let There Be Light"

This grant will purchase four small light boxes to be used in art classes at LC. Grade levels: 9-12 art students

Kayla O'Neill, Amy Beverland

Building Computers

This grant will purchase Sphero littleBits kits for Amy Beverland's Maker Space, which will give students the opportunity to learn and see how computers operate through the hands-on experience of building and programming a computer. Grade levels: 3-6

Digital Drawing Pads

This grant will purchase drawing tablets for the computers in the Art Department, which will allow students to draw on the computer using a pen, rather than a mouse. Grade levels: 7-8

Carolyn Gauen & Ilesha Sherrer, McKenzie Center for Innovation & Technology

CPR/BLS Expansion and Enhancement

This grant will purchase additional mannequins and other materials for Cardiopulmonary Resuscitation (CPR) and Basic Life Support (BLS) Certification training. Grade levels: 10-12

Building Love

This grant will help purchase a set of geometric wooden blocks and 3D pens. Grade levels: K-6

Tamara Shepherd, Amy Beverland

Ready, Set, Roll!

This grant will purchase and install Access Trax Mats for the adaptive swings on the playground, which will provide a smooth, level surface and promote accessibility to the adaptive swings. Grade levels: 1-6

Linda White, ELC@Brook Park

Building Muscles and Brains

This grant will purchase new team-building equipment, as well as gross motor and large STEM equipment, for the Big Playroom at ELC@Brook Park. Grade levels: PK-K

Bridget Bieberich, Harrison Hill

Harrison Hill School Play Equipment Replacement

This grant will purchase new indoor play equipment to use in the gym. Grade levels: 1-6

Terran Williams, Fall Creek Valley

Full Length Musical with Live Pit

This grant will help fund a full length musical with a live pit. Grade levels: 6-12

Boosting Engagement in Music with Ukuleles

This grant will help purchase ukuleles for music classes at Crestview. Grade levels: 4-6