The MSD of Lawrence Township will be participating in the Excellence Design Challenge, sponsored by the Lawrence Township School Foundation. The purpose of the challenge is to reward a teacher (or teachers) for an innovative idea that, if implemented, meaningfully impacts the district through efficiency, effectiveness, and significant quantifiable improvements. The program is open to any MSD of Lawrence Township non-administrative, certified staff member employed by the district at the time of submission.
Please direct any questions to Chief of Programs, Mrs. Stephanie LaPlante.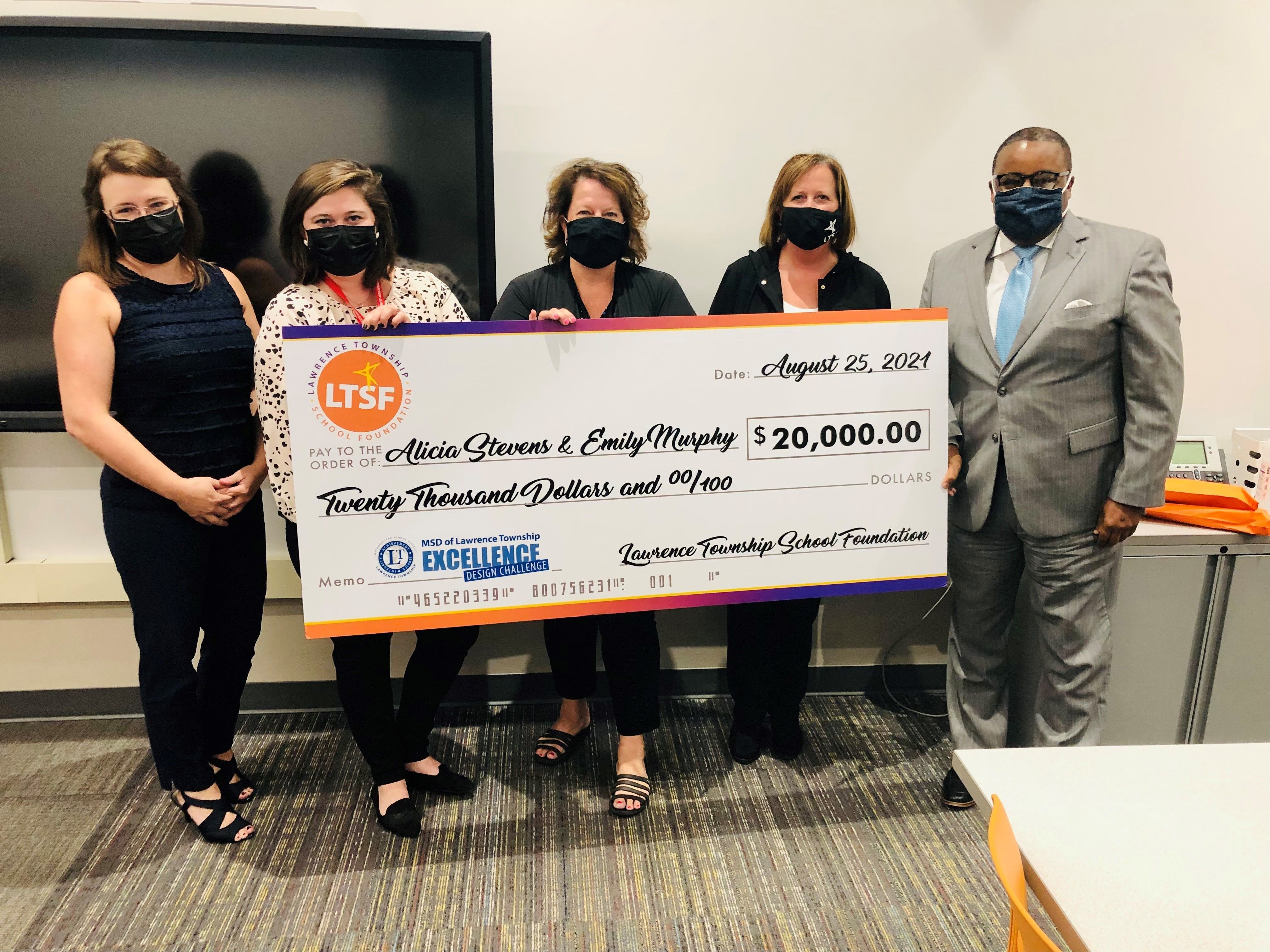 The 2020-2021 winners are Alicia Stevens and Emily Murphy of Crestview Elementary School. Learn more about the team's proposal titled Movin', Groovin'. and Feelin' Fine: Meeting Physical and Sensory Needs of Today's Children.