"The only reason that any of us is here is to serve children."
Susan Jordan Scholarship
Congratulations to this year's Susan Jordan Scholarship recipient Bobby Cline of Oaklandon Elementary! This scholarship will allow Bobby to attend the Innovative Schools Summit in March of 2023 to learn practical, real-world initiatives for successfully transforming the culture and climate of schools.
The Susan Jordan Scholarship application is currently closed. For any questions about this scholarship, please contact the LTSF office at LTSFoundation@msdlt.k12.in.us or give us a call at 317-423-8300.
The Susan Jordan Legacy Fund, which funds this scholarship, seeks to support MSD of Lawrence Township teachers in finding and paying for enriching programs to help them serve children with even more joy. Susan Jordan went into school every day to encourage and inspire teachers to be the very best that they could be for the children at her school. 
Why do you teach? What brought you to this incredible, difficult job? What is your passion for teaching? What else would you like to learn?

Go and find an amazing program to raise your spirits, reignite your passion for teaching, or to increase your proficiency with a certain learning style or barrier to learning in the classroom. And then tell us about it. Tell us why it's amazing and how it will help you help children learn. If selected, you could be awarded up to $2,000 to attend this program.
2022-2023 Recipient
Bobby Cline, Oaklandon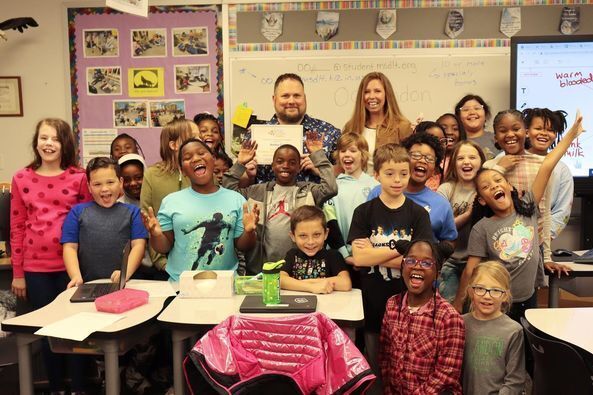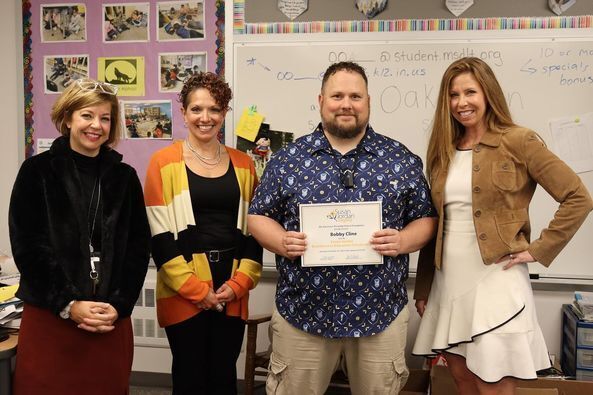 Left to Right: LTSF Exec. Director Jenifer Gibbs, Oaklandon Principal Jennifer Sheets, Scholarship Recipient Bobby Cline & Susan Jordan's daughter Lisa Jankowski