Hundreds of Moms Raising Thousands of Dollars
In response to the growing needs in our MSD Lawrence Township community due to the COVID-19 pandemic, a group of caring moms set a goal to encourage 100 moms to donate $100 each, totaling $10,000, to meet the family and student needs that our principals and educators are seeing in each school. WOW...how quickly the community reacted! Thankfully, as the list of needs continues to grow, so does the list of donors. We will not limit the caring in our community, so now there are Hundreds of Moms Raising Thousands of Dollars! To those who have already generously donated, THANK YOU!
JOIN THIS MOVEMENT BY MAKING A GIFT TODAY. #LTMomsCare
Thank YOU Founding Members & Contributors!
Lauran Abdullah
Barb Albertin
Shelia Patterson Allen
Tricia Alpers
Dana Altemeyer
Teresa Altemeyer
Rhonda Anderson
Rosa Anderson
Erin Arenz
Jennifer Armstrong
Angie Atkins
Katina Augustus
Barb Austin

*

Jennifer Bakx
Julie Barnum
Sara Beanblossom
Amanda Berkey

*

Kristen Rollison Billman
Sheila Blankenship
Becky Brammer
Bridget Brown
Jennifer Bryan
Julie Burgin
Amy Bush
Roy & Jenny Byerly
Amy Campbell
Amber Carnes
Marianne Carter
Laura Centeno-Diaz
Jan Chappelow
Amy Chenevert
Cohron Homes
Chris Collier
Judy Comparato
Patty Conrad
Alice Cook
Kim Cook
Kate Creason
Merry Crews
Marge Crouch
Anne Cunningham
Pam Dechert

*

Beth Della Rocco
Jill Dempsey
Nancy DeWitt
JoEllen DiMartino
Cindy Dinwiddie
Kelly Dyer
Joanne Eads
Pam Eads
Nadja Eckert
Susan Egan
Kimbra Epps
Linda Erwin
Beverly Falcon
Katie Farley
Jean Fedje
Suzanne Felli
Jennifer Fisher
Joan FitzGibbon
Erica Flores
Brenda Freije
Bev Fudge
Suzanne Gaidoo
Alicia Gatewood

*

Beth Gelfius
Marjie Giffin
Katherine Gilbert
Christine Gonzalez
Goodpaster Family
Michelle Greene
Duane & Barbara Grenier
Tina Gridiron
Michelle Griffith
Alysha Guidry
Susan Haber
Jody Harland
Marsa Harrington
Janet Harris
Jennifer Hedlund
Carol Helmus
Rebecca Herbert
Amy Heyman
Kim Hicks
Karen Hoeft
Andrea Hoffman
Amy Hogan
Pam Hoppel
Juliana Hughes
Gillian Ising
Kelly Jackson
Teresa James
Lisa Jankowski
Amy Jeschke
Jennifer Jones
Jill Jones
Joostberns Family
Sarah Jordan
Vicki Justice
Jan Keefer
Sarah Kelley
Lana Klene
Teresa Knott
Karen Knotts
Kim Knox
Susy Komenda-Myers
Cori Korn
Connie Kramer
Jill Robinson Kramer

*

Kristie Krone

*

Alisa Kuehn
Julie Kukolla
Stacia Kurowski
Suzie Kutz
Gwen Landis
Melanie Lannan
Erin Leraris
Kelly Lindley
Nancy Liss
Shelly Litherland
Patty Locke
Sarah Loughery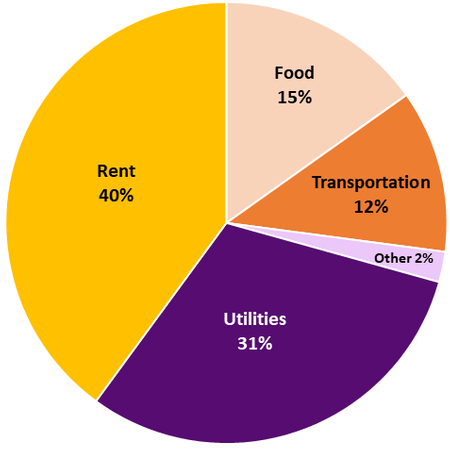 Since April 2020, this caring group of moms has provided Lawrence Township families and students with various support shown in the chart above. #LTMomsCare is looking forward to continuing to provide the necessary resources for the community to thrive.
Christie Love
Jeanette Lupinacci
Juli Majercak
Johanna Maple
Robin Marks
Erin Maskel
Beth Matthews
Beth McCarty

*

Mandy McGarrell
Tina McIntosh
Angie McIntyre
Andrew & Jacqueline Meadows
Greta Meglin
Jean Miller
Vuoch Minnich
Brooke Moore
Jeanne Morton
Stefanie Moss
Diane Muench
Susan Muhl
Meghan Murali
Wendy Muston
Leah Norton
Victoria Novilla
Carey Obye
Linda Obye
Kathy Oneacre
Brandy Owens
Rene Paddock
Kim Peck
Courtney Perez

*

Laura Poetz
Mary Pouch
Nancy Martin-Pressley
Andrea Preston
Brook Pritchett
Helen Pryor
Marci Reddick
Danielle Rigsby
Cathy Robinson
Beth Rogers
Isabel Rosas
Jennifer Ruble
Susan Ruhl
Adrienne Sargent
Melissa Schmadeke
Mary Ann Schubert
Patricia Schuh
Amber Kleopfer Senseny
Jenny Sera
Lindsey Shaurette
Pat Shaurette
Tiffany Shea
Stacy Sherling
Annette Shreves
Jennifer Sigler
Megen Smith
Danielle Soto
Jessica Sowder
Tasha Stahly
Julie Standley
Mary Stanley
Sarah Stanley
Jennifer Stephenson
Alicia Stevens
Emily Stevens
Heather Street
Joanne Streeter
Selena Suiter
Amy Svendsen
Mari Swayne
Maggie Sweeney
Regan Tankersley
Merran Tatum
Connie Thomas
Linda Thrapp
Tricia Trick-Eckert
Jill Trott
Barbara Tully
Libby Turner
Carly Turow
Ed & Ann-Marie Valdez
Romunda Valentine
Kas Vargo
Abby & Erin Vincent
Constance Vinson
Angela Vittori
Kathleen Walton
Lorri Webster
Jennifer Weisiger
Carin Werbeck
Rachel Wiggins
Jennifer Williams
Kelli Witt
Linda Witt
Tess Woods
Barbara Wright
Breena Yates
Jennifer Young
Mei Ling Tio-Yu
*Indicates Advisory Committee