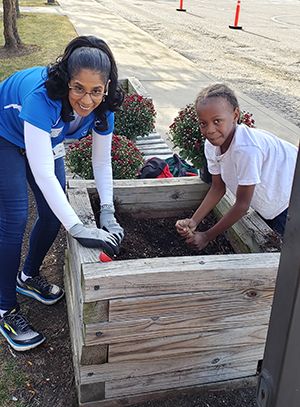 Establishing a long-term partnership between your business and the Lawrence Township community is an excellent way to get involved in helping our kids and engaging your employees in community service. Your business can provide volunteer time, in-kind contributions and financial resources to meet the needs of our students and schools.
There are any number of ways your business can help a school:
Partner with the Foundation to fund programs and initiatives.
Make an in-kind donation.
Serve as a Corporate Sponsor for an event - "Light Their Future" Celebration or "Fore the Kids" Golf Tournament.
Donate office supplies to EdEx, our teacher supply store.
Volunteer for Indy Do Day, a city-wide day of service (Fall, 2020)
Call 317-423-8300 for more information on partnering with the Foundation.