Hands-On Learning
Hands-On Learning gives all students the opportunity to unleash the power of learning by doing.
Activities such as VEX Robotics allow students to engage in thought-provoking, hands-on projects. Legacy Study Trips get students outside of the classroom and exploring what the world has to offer! Funding for creative and innovative projects are funded through Creative Impact Grants, which helps students get engaged through other avenues. 
Click on each highlighted link to learn more!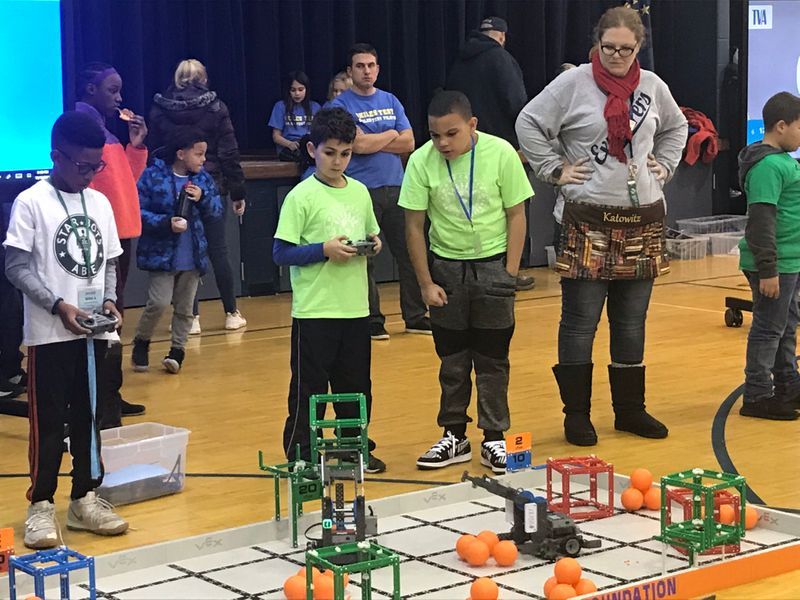 "Thank you for making the VEX Robotics competition possible. My brother did this and won a competition. This boosted his confidence to learn." – Carlos A., Amy Beverland Elementary student